Live happily, Live healthily
At Shaw's Pharmacy, you can count on personal attention provided by our caring, professional staff. Visit us today to experience the Shaw's Pharmacy difference.
See What Our Patients Are Saying About Us
This is the only pharmacy I use. Great staff, great service, great items to look at while your waiting. If you haven't stopped in your truely missing out!
Amazing pharmacy staff. This is your home town pharmacy and gift shop. It has a little bit of everything from health and beauty to child care and toys. They also have candles and cooking items. You must stop in if you are visiting the area, you never know what you will find.
Great, friendly service. Helpful with pharmacy concerns & questions. Great gift shop. Lots of unique items to choose from. Nice tops, scarves, pj's, jewelry, etc. Will gift wrap.
❮
❯
Dispill Avalible At Shaw's Pharmacy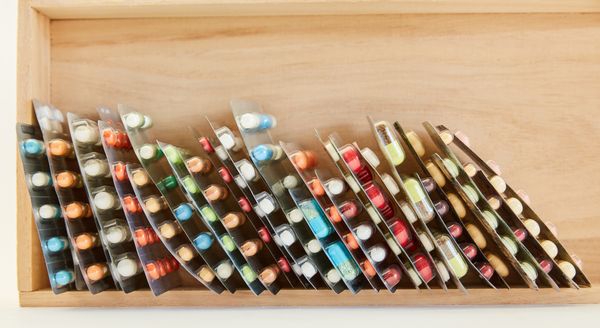 (Sample of what your dispill would look like)
$10.00 a month or
$25.00 for 3 months for 90 day supply for those insurances that qualify
Color-coded by time of day—allows you to know when to take your medicine
Detachable and portable- allows you to take your medicine on the go!
Convenient packaging- simpler and easier than pill boxes
Filled by your pharmacist- eliminate the worry of mixing up medication.
Subscribe to our newsletter for seasonal promotions, health news and savings